Earn money when you answer questions in your field of expertise. Set your own hours and work anytime, anywhere. Here are some tips to help you fill out your JustAnswer Expert Application.

Step 1. Choose your specialty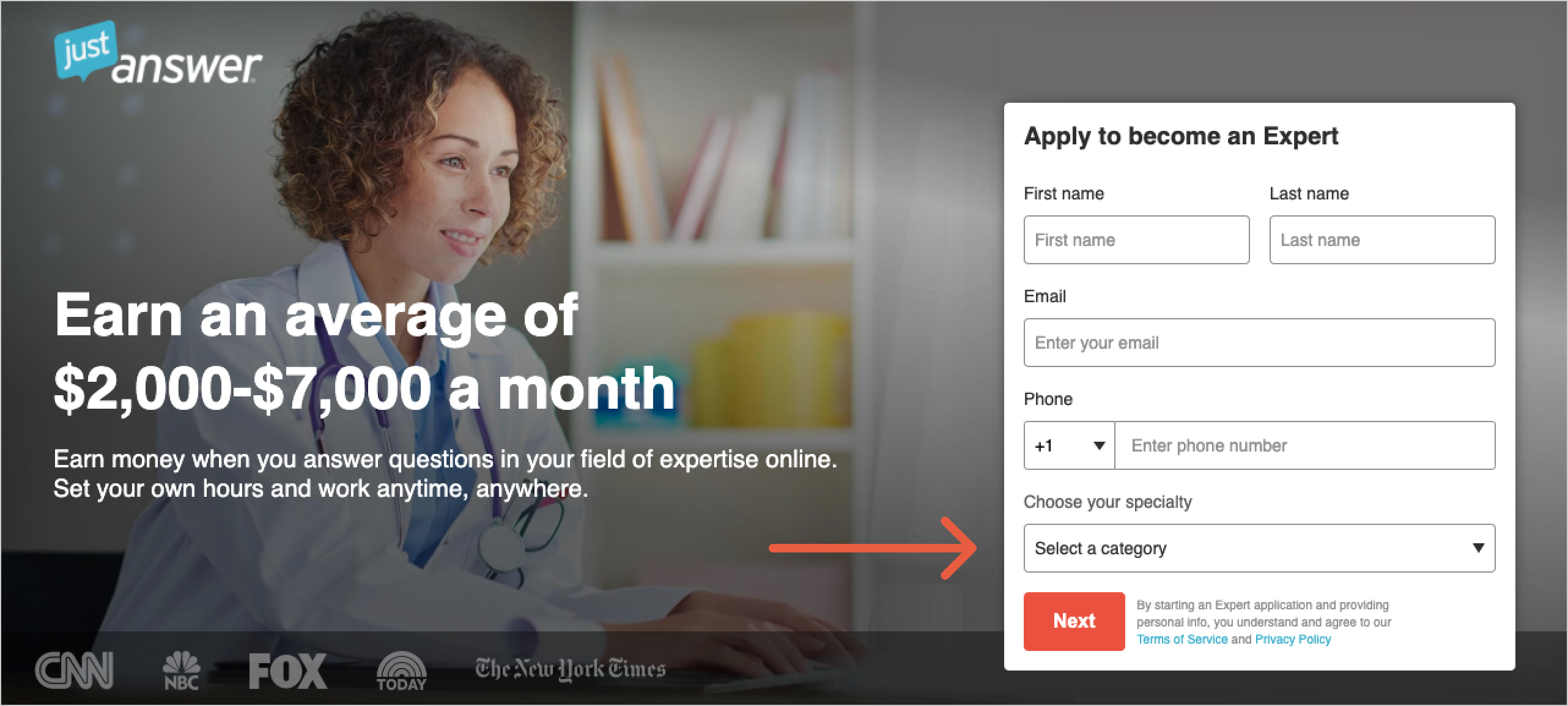 JustAnswer admits people onto the platform as Experts who are already professionals in their field. People ask questions in the following categories:
Appliance
Electrical
Plumbing
HVAC
Home Repair
Pool and spa​
Small engines
Small appliances
Appraisals
Homework

Cars, boat, and heavy equipment ​
Computer (Hardware and software)​
Consumer electronics ​
Engineering
Finance and Taxes
Law
Medical
Veterinary
Mental health
Wellness
Step 2. Choose your subcategories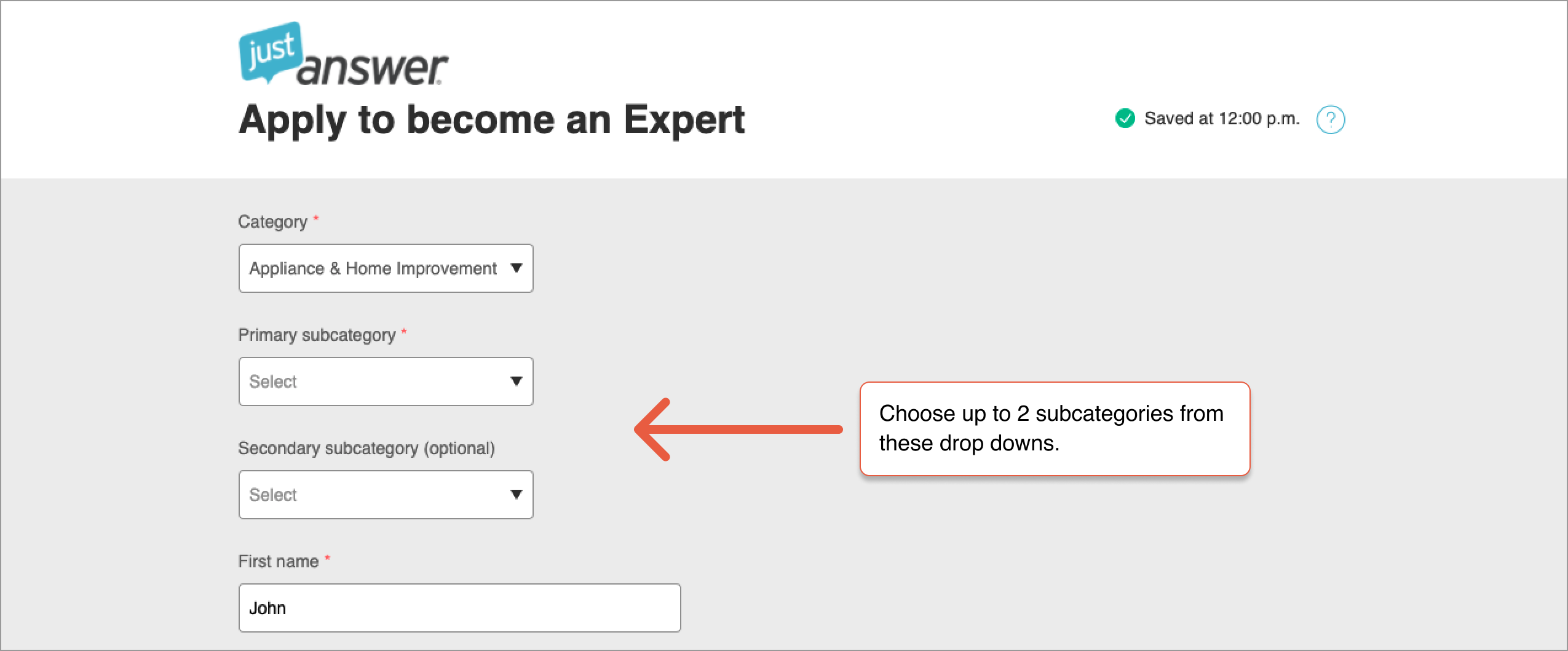 Once you have selected your main category, you can choose up 2 subcategories, which are the main focus of your speciality.
You can check the minimum employment, education, and credential requirements needed for admission using the button below.

Step 3. Provide education details related to your specialty


Please enter any degrees beyond high school that are relevant to the speciality you're applying for.

While most categories do not require a degree for admission, they do require a combination of education, licensing, certifications, and years of work experience in your field of expertise.

If you do not have any relevant degrees, enter "N/A" in the box.
Step 4. Provide work history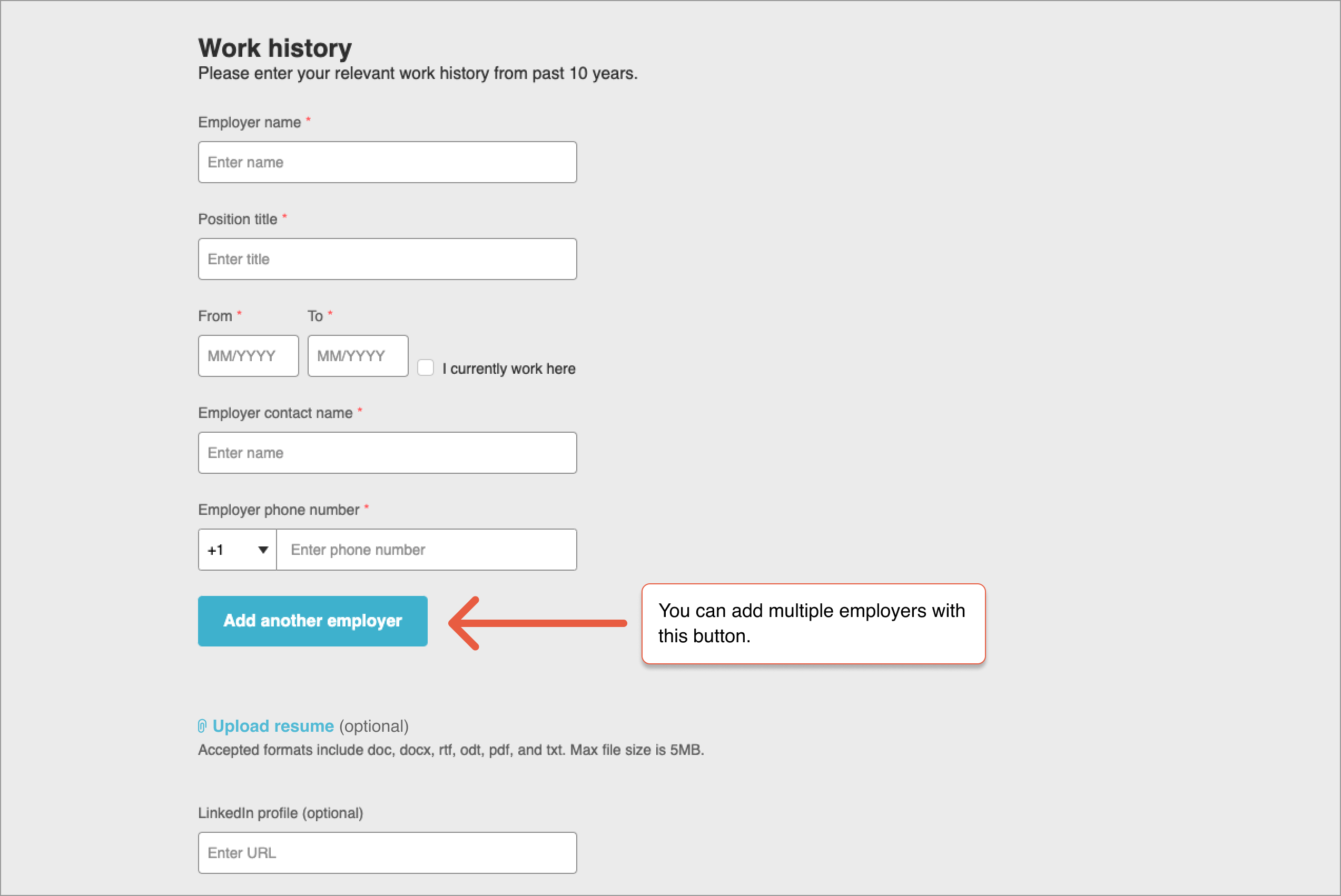 Every specialty requires a minimum of work experience before you can use the platform. To qualify as an Expert, you'll need to provide verifiable employment or business ownership. List all employers or businesses that are relevant to your expertise. You may list up to 10 different entries.
Make your work timeframes match your LinkedIn profile or resume.


Provide a first and last name of former employers that we may contact. Let them know ahead of time we may contact them, and confirm the phone number where we they can be reached.


Most specialties require a minimum number of years employment or business ownership. Listing more employers can help further validate that you are an expert in your field.


While a resume is not required, attaching your resume will help verify your work history more quickly and accurately.



Your LinkedIn profile helps validate that you are an expert in your field
Step 5. Provide licenses & certifications

Your licenses and certifications will be verified by a third party credential check. The more accurate and complete your information is, the quicker you can be verified and start using the platform. Add as many licenses and certifications as you have that are relevant to your specialty.
Lawyers​
Cardiology
Doctors
Veterinarians​
Electricians​
Plumbers​
HVAC tech​s

Contractors ​
Pool and spa techs​
Structural engineers​
Finance and Tax CPAs​
Teachers for homework questions​
Licensed mental health professionals
JustAnswer will accept multiple years of relevant work experience instead of licensing in the follow categories:

Car, boat and heavy equipment mechanics

Computer experts – hardware and software​


Small appliance techs​

Small engine techs​
Appraisers of antiques and collectables
Appliance repair specialists
Step 6. Sign verification waiver

In order to submit your application, you will need to sign the verification waiver. This waiver is required by the Fair Credit Reporting Act. ​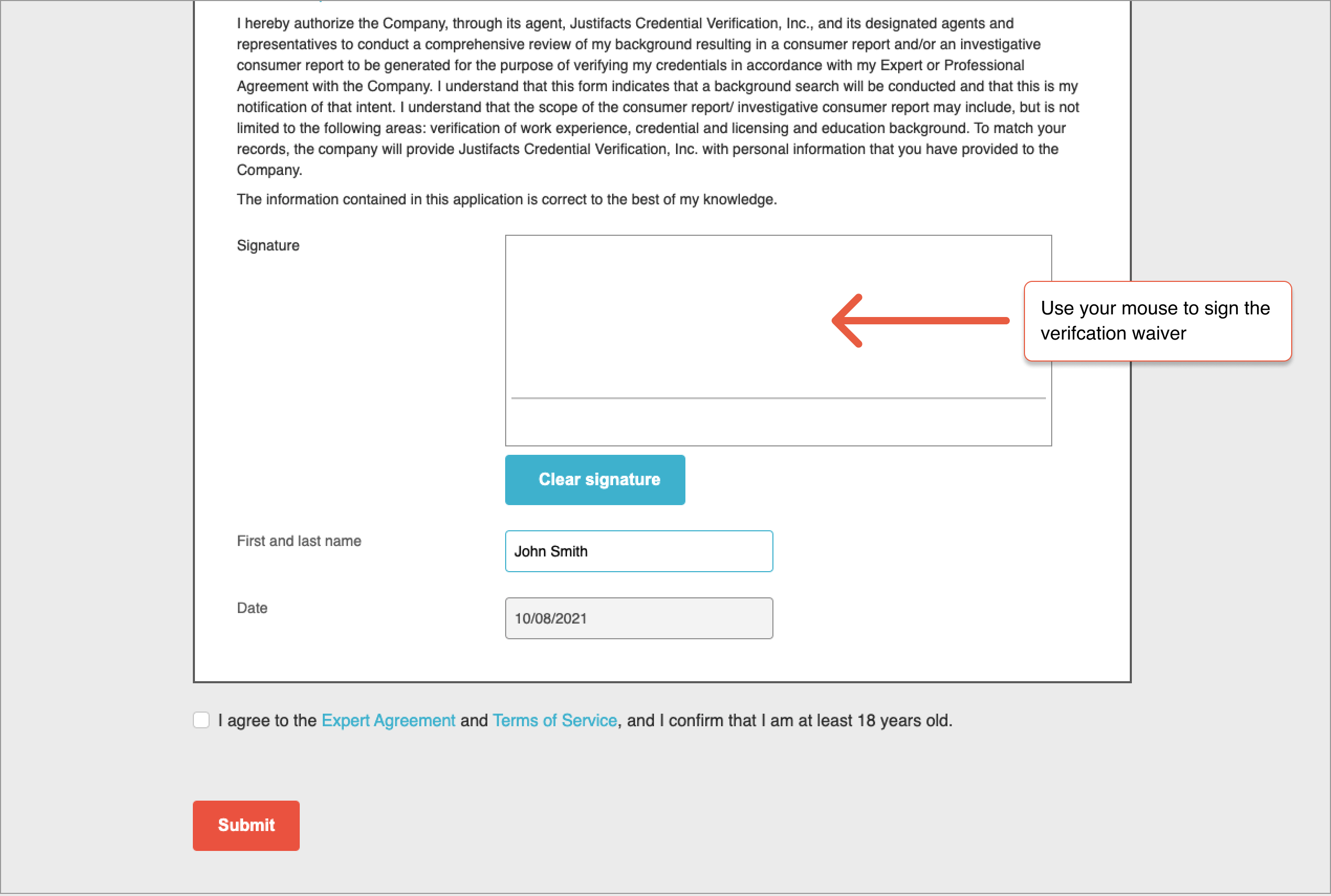 The scope of this verification focuses on, but is not limited to the following areas: ​

• Verification of work experience​
• Credential background​
• Licensing background​
• Education background

Your credit will not be checked nor will this affect your credit score.
Step 7. IDology identity verification



JustAnswer uses a third party company, IDology, to verify your identity.

Your information is secure and will only be used by IDology for identity identification.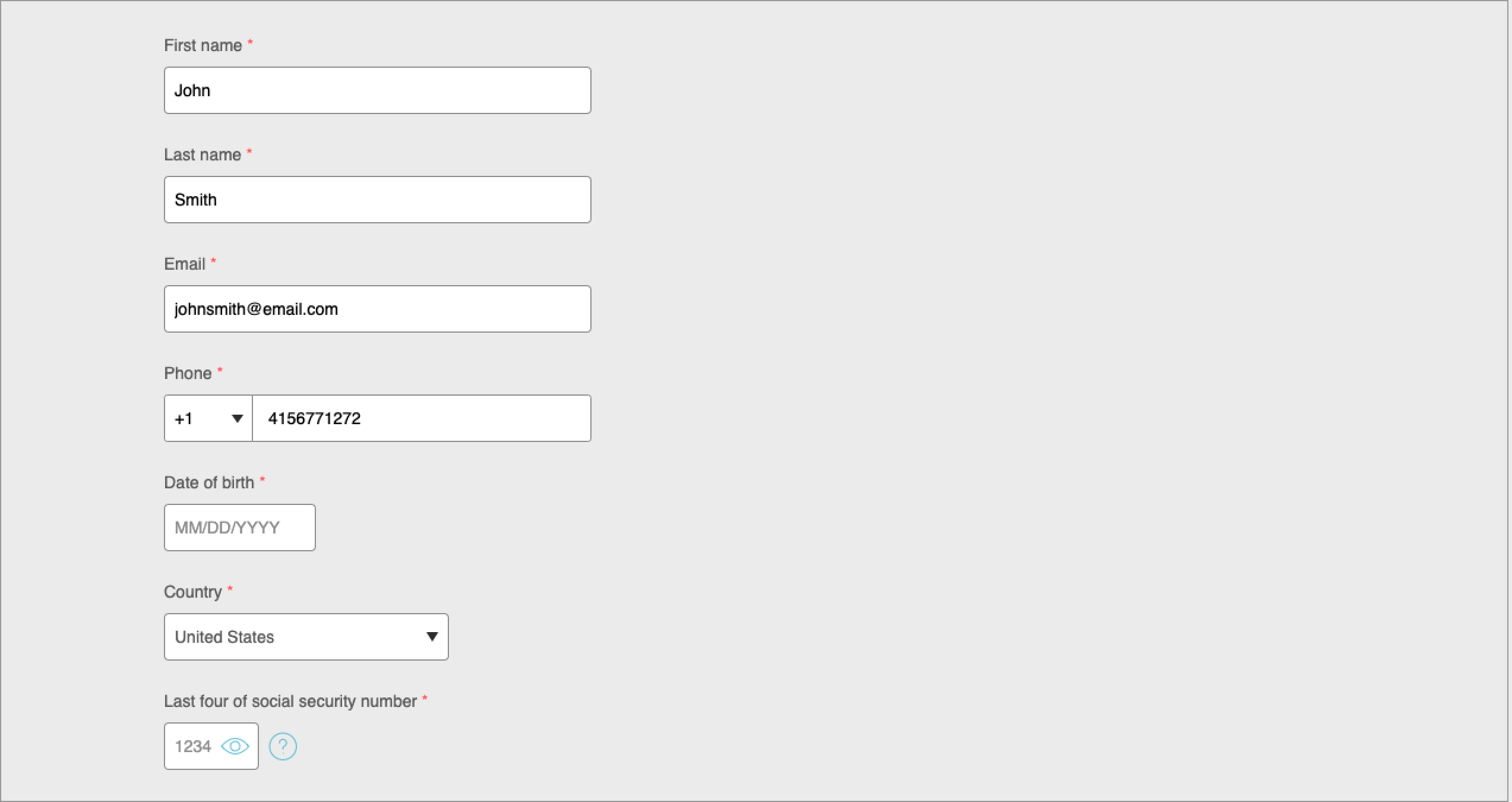 Step 8. Justifacts background check

Once you have provided all the necessary information, you will get an email from our third party credential and background check service, Justifacts.

Click on the link in the email to provide the information needed to process your background check. This will only take a few minutes. ​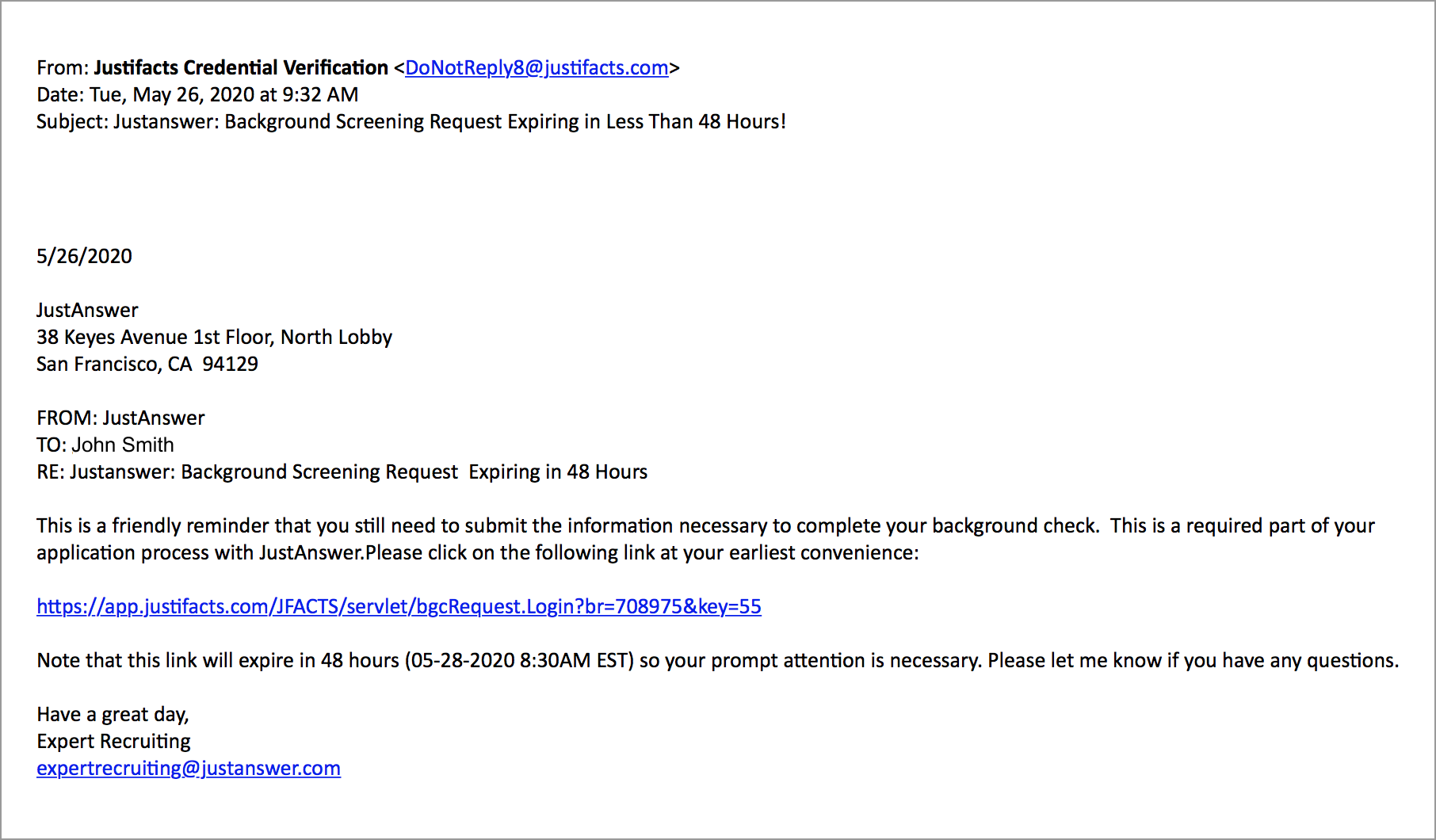 Your information is secure and will only be used by Justifacts to check your credentials, licensing, and work history that you provided in the application.
You will have 72 hours to complete this information before the link expires.​

​It can take Justifacts up to a week to complete your background check, depending on the accuracy and thoroughness of the information you submitted.
Step 9. Start earning money!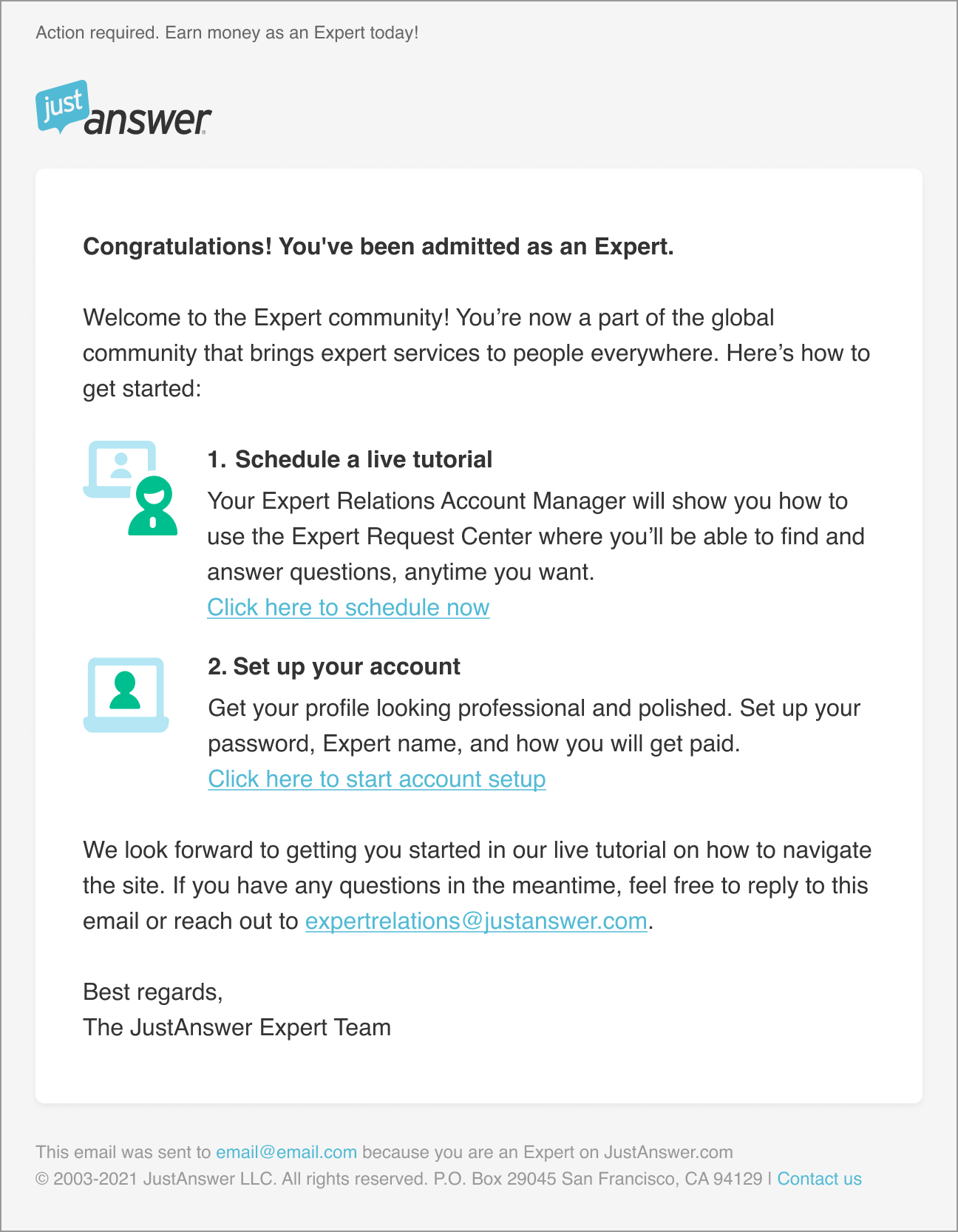 If the results of your background check prove you have met the qualifications for your speciality, you'll get a welcome email with all the information you need to get started as an Expert on the JustAnswer platform!

If you have any questions about your application and becoming an Expert on JustAnswer, contact BecomeAnExpert@justanswer.com.
About JustAnswer | Meet the Experts | Expert Quality | JustAnswer Blog | JustAnswer.com