The payment process on JustAnswer can be summarized in five steps:
1) You answer a customer's question and/or request.
2) The customer gives you a positive rating. A positive rating is defined as three stars or higher.
Customer View of Rating Systems:
3) Credit for the value of the question, any bonus, or any applicable Premium Service is applied to your JustAnswer Expert account.
4) Configure payout options: Configuring your payout is easy and only takes a few minutes. Once you have earned $20 or more you can request payment by following these steps:
   - Visit the Request Payment page by clicking the "Current Earnings on Account" link located on the My Account page. 
   - Specify whether you would like to transfer all, none, or a specific amount of your earnings from your JustAnswer Expert account to your PayPal account, specify your PayPal email address, and click "Submit." The payment schedule that you configure will automatically be used for future months and you will be eligible to have earnings paid out as long as your earnings are at least $20 at the end of each month. Make sure to make any changes before 12:00am UTC on the first day of the month – missing this deadline may cause your payment to be delayed until the next cycle.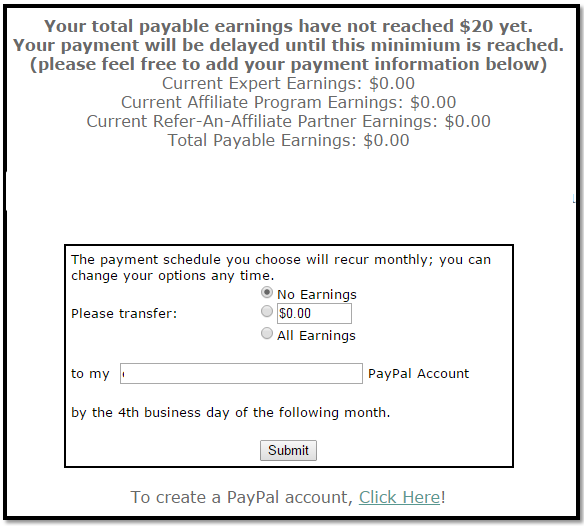 5) Experts Will Need to set up a PayPal Account and collect their payouts from their PayPal accounts. Expert payments are processed directly to your PayPal account within the first four (4) business days of the following month. 
VERY IMPORTANT: It is your responsibility to check your PayPal email address before JustAnswer issues payments. Any change to pay requests must be completed before 12:00am UTC the first day of each month. Absent error by JustAnswer, we reserve the right to correct erroneous payments in the next month and not before. No payments may be issued outside of regular payment cycles.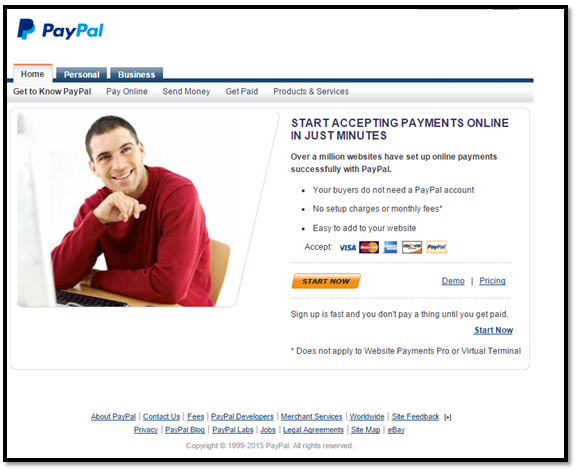 Refunds: If a customer requests a refund within 30 days of payment, Justanswer will honor the customer's refund request. Justanswer also reserves the right to process refunds requested after 30 days. The customer's payment to you will be drawn from your earnings and returned to the customer at the time that the refund is issued.